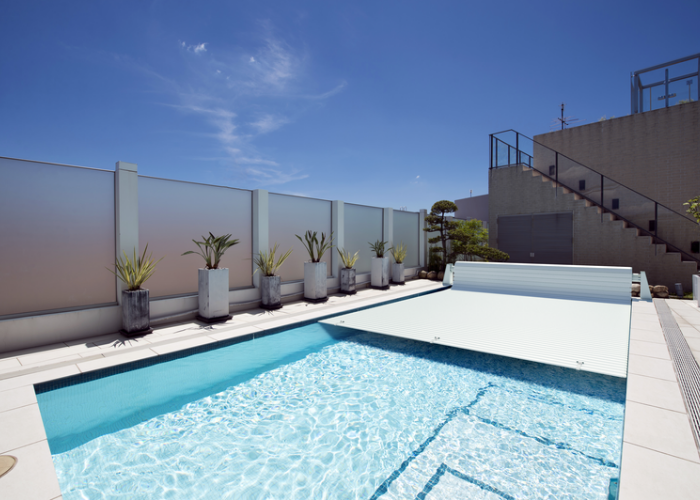 Swimming Pool Covers from Crystal Leisure
Domestic or commercial, small or big budget, we can provide the perfect swimming pool cover for your needs, as well as offering repair and installation. These range from cost-effective "air bubble" covers, up to our most prestigious professional pool covers designed for larger pools and commercial environments.
With excellent knowledge of the pool covers we can supply and fit, our team can discuss your requirements and suitable ranges for you. Ask about our DEL Professional Pool Covers, a quality range of covers that we are authorised to supply and install, with solar/electric options, as well as mobile 'wheel' based covers, with features such as wireless control and enhanced safety features.
Energy Saving Swimming Pool Covers
Are you looking to save up to 40% on your pool heating and also modernise your pool hall? Take a look at our range of slatted covers available in a wide range of colours. Alternatively, if you're looking to just save up to 80% on the pool heating we have a range of thermal 5mm heat retention covers.
Here at Crystal Leisure we have highly qualified and experienced engineers who can help you choose the right cover. Call us today!