Swimming Pool Builds & Installation
Enlist our team of swimming pool designers to plan and install your perfect pool. We are leading pool builders in the North West with the team to create designs of any scale, from indoor pools at home to commercial pools in leisure facilities, hotels, schools and more.
Your pool will be built to meet your exact requirements, as our designers and engineers consult you every step of the way, advising on the best design and fittings to save you money and for easy maintenance.
We also install Polypool Insulated swimming pools which meet new building regulations. As the leading manufacturer of insulated swimming pools in the UK, we're delighted to offer their swimming pool designs to our clients, giving you more choice and flexibility when building your swimming pool.
With a full list of pool maintenance services, you can also count on us to take care of your pool once the project is finished.
Are you interested in having a swimming pool built? Get in touch with one of our engineers today and discuss building your dream swimming pool!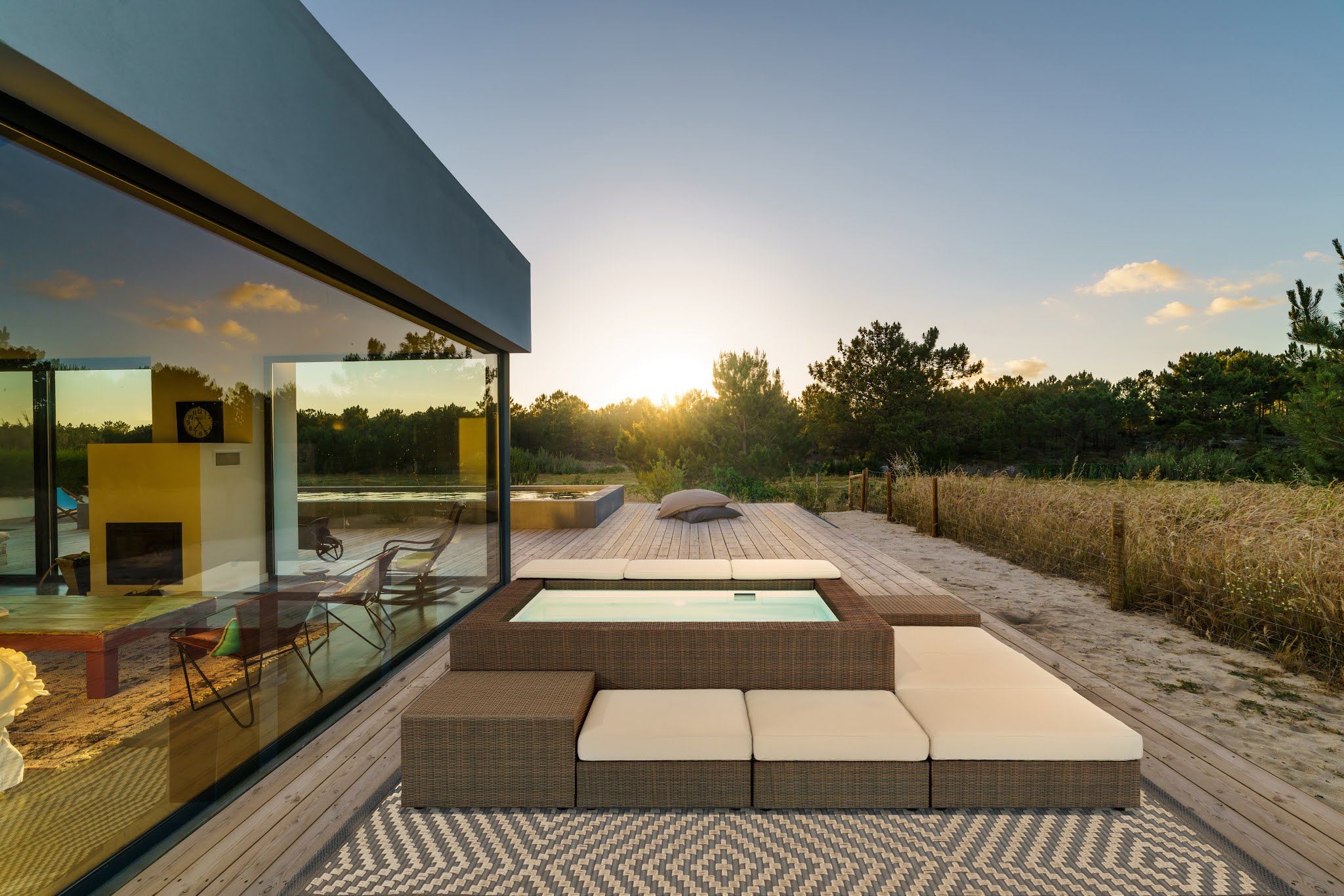 Above Ground and In-Ground Swimming Pools
Piscine Laguetto Dolcevita Features
Dolcevita renews the world of above-ground pools thanks to a sound technology Laghetto which is on the market for over 40 years, and its innovative and graceful design. It can adapt to the needs of a changing family, allowing thoughts and re positioning. It's versatility allows easy and quick installation even in areas with seasonal permits only. It provides a recirculating and filtration system which enables the highest quality and hygiene of the water purity and comes up in three different models: Diva, Rattan and Woody, with high quality materials that ensure long time use.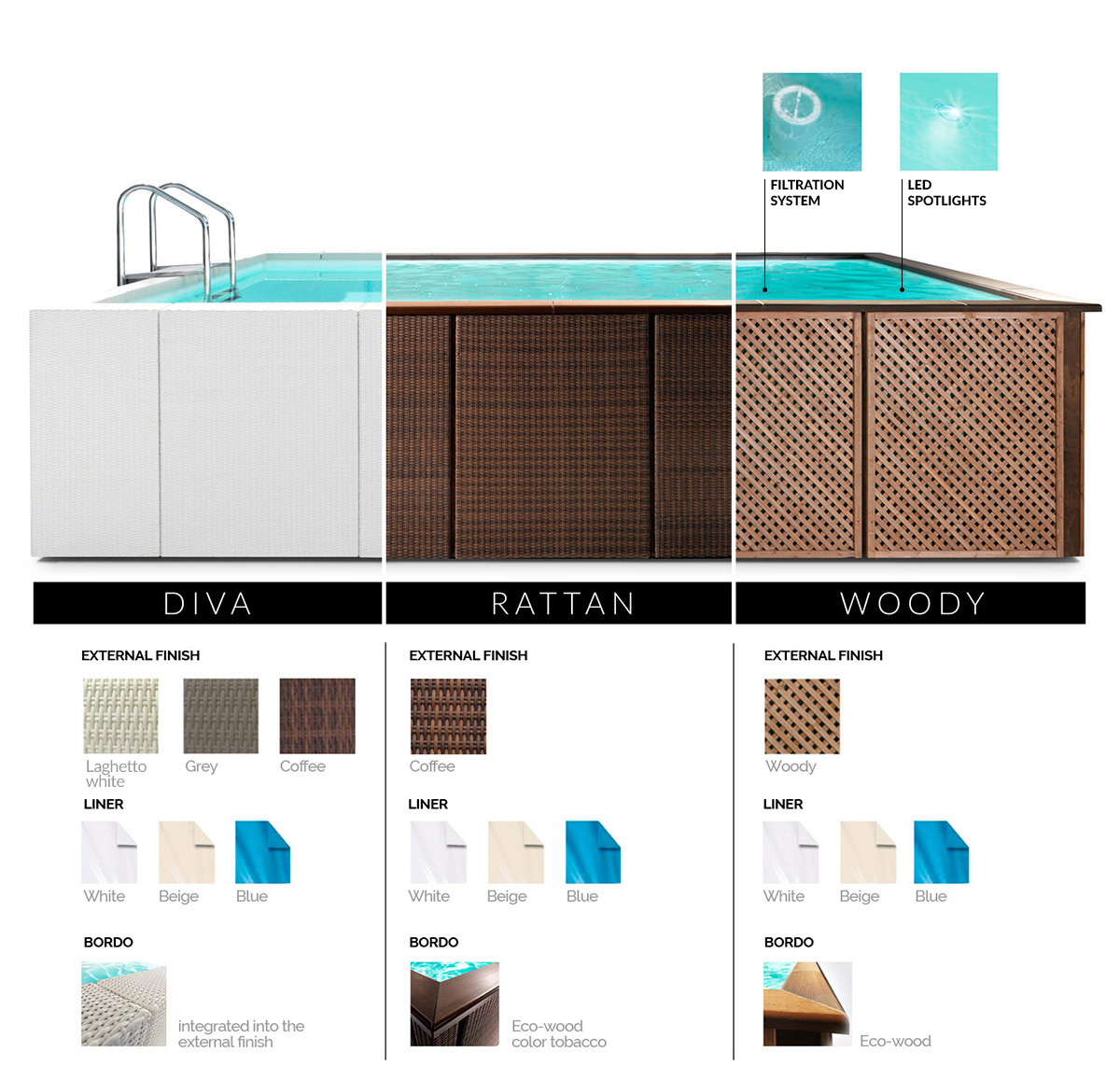 Piscine Laguetto Dolcevita Installation: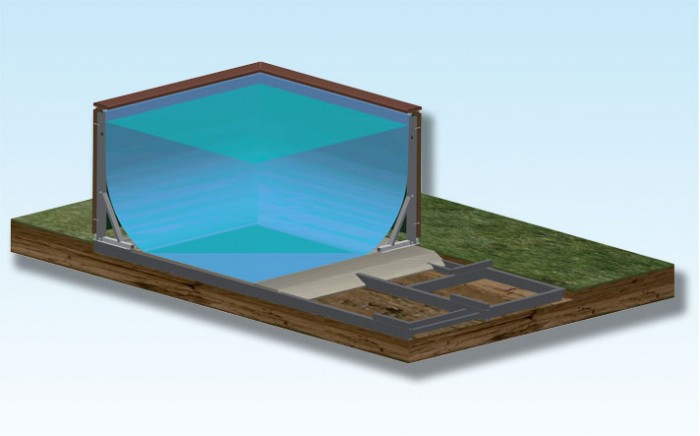 Dolcevita above ground can be inserted in any context you like also avoiding the construction of a reinforced concrete slab using a special modular base frame made of powder-coated steel. With this innovative and unique structural accessory, which can be accompanied by a mobility certificate and easy removal of the pool, you can install Dolcevita Pool in any type of situation, satisfying your every need, even the most special.
Piscine Laguetto Dolcevita Sizes:
They are available in 8 standard sizes as listed in the Piscine Laghetto catalog below (from the 2 × 4 up to the largest 5 × 10 meters) . The above ground structure allows also the construction of other full meters water mirror measures combinations (eg: 3 × 9 meters) or half a meter (eg: 3.5 × 7 meters), to allow the perfect fit to the space dedicated to your relaxation.

Piscine Laguetto Dolcevita Structure: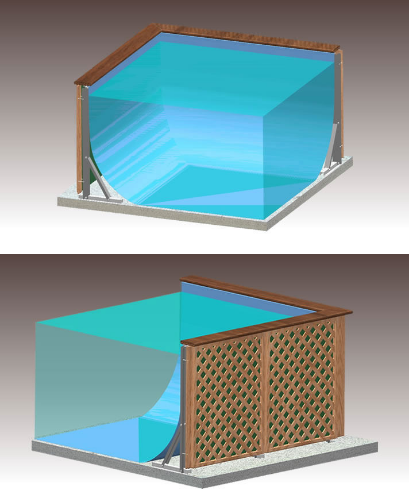 The Dolcevita aboveground structure is the lighter version of her older sister Dolcevita Inground, specially designed for installation above ground only. Even in this structure all the uprights, the side members and the bolts are made of hot galvanized steel and / or stainless steel. The structure can be finished and covered with liner, wood grid panels and composite wood board, to create a pool of strong impact, well finished and incredibly convenient. The Pool Liner used are made of the an exclusive Trevira® coated membrane. This resilient material is subsequently treated anti-UV, anti-mold and anti-fungus through the use of special additives which limit material aging. The above ground membrane has a tensile strength of 430 Kg / 5 cm, according to DIN 53354. Available colors are White, Beige, Blue, and Green.
Piscine Laguetto Playa Features:
Playa is an elegant mini-pool created from the great Italian design. The gentle hydromassage, the heated water, the pleasantness of the hand woven fibres, it invites you to relax in total wellness and can be enjoyed indoors and outside the house. It's sophisticated and adaptable, perfect for a terrace or a deck or in the garden. With it's soft sunbathing areas, the submersible cushions, and the pleasantness of the hand woven fabrics, Playa is completely customizable, from the sunbed area to the wicker exterior panels woven available in white, grey or coffee.
Piscine Laguetto Bluespring Features:
When the sides of the overflow blend with the sky and with the surrounding atmosphere, the fulfillment of the perfect pool is realized , the time when the pool disappears and binds to the infinite lines. Bluespring is designed to give space to the architectural interventions to harness the magic of the different types of overflow available. The structure has been designed to maintain the integrity of the performances over the years, getting its point of excellence in the reliability using. The best technology at the service of demanding customers who believe in the beauty of their own water space. You are able to have it whatever size you want and also have the choice of having it fully in ground, partially in ground or even completely above ground thanks to it's double wall structure.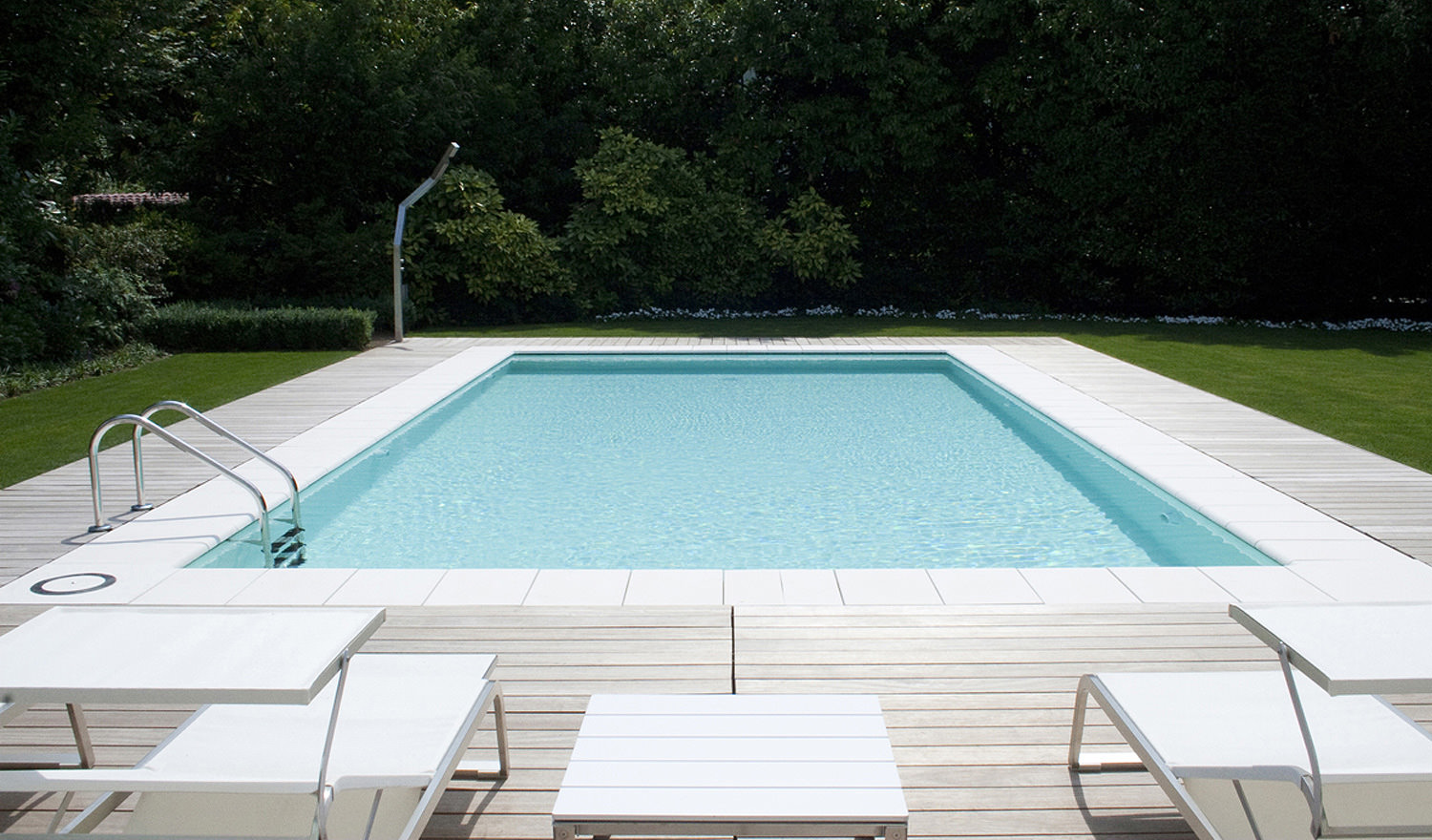 Piscine Laguetto Bluespring Structure: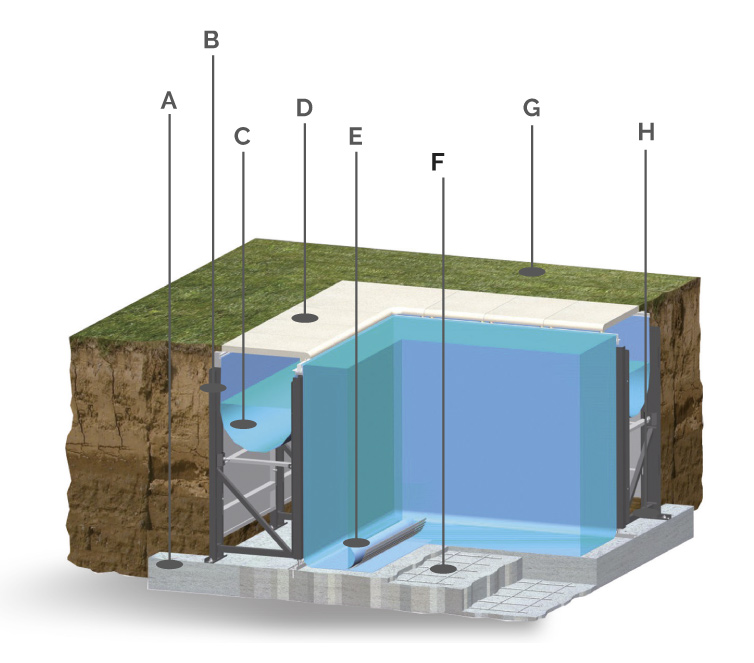 Bluespring is constructed with a modular structure that allows you to create pools of countless sizes and shapes to suit your needs. Its self-supporting structure does not require a retaining wall or soil fills with inert materials such as sand or gravel, thereby limiting to the minimum the civil works to realize. Bluespring only needs a concrete base slab, while the surrounding ground is directly supported by the structure itself. This allows us to be able to assemble it also completely above ground or partially in-ground , without making structural changes or having to incur into expensive additional masonry.
For more information, please have a browse through the catalogues below. They contain all of the pools we are able to offer and have detailed specifications for sizes available and what they include. If you are interested and would like more information, please send us a message via our contact page or give us a call on 0800 246 1783 and we will be happy to advise.
Recent Above Ground Pool Installation