There are many hot tubs and spas on the market today. However, the closer you look, the easier it is to narrow your choice. If you want to transform tension into rejuvenation every time you step into your hot tub, look no further than
AstralPool Hot Tubs
. Their goal has always been to create the best hot tubs – the most comfortable, energy-efficient and high-performance spas on the market – so you can enjoy the full range of wellness benefits that a spa can offer.
They consider comfort an essential element in hot tub design, because it ensures a relaxing experience and enhances the benefits of soaking in hot water. From the rich colours and contemporary cabinet styles to the organic contours of the sculpted seats, every element is intended to soothe and delight. For advanced hydrotherapy AstralPool hot tubs are built with the highest quality components to ensure years of dependable performance. Thinking of investing in a hot tub for your home? Take a look through the information below or
get in touch
with one of our engineers and start discussing requirements. We're specialists in hot tub sales in Lancashire and the surrounding areas.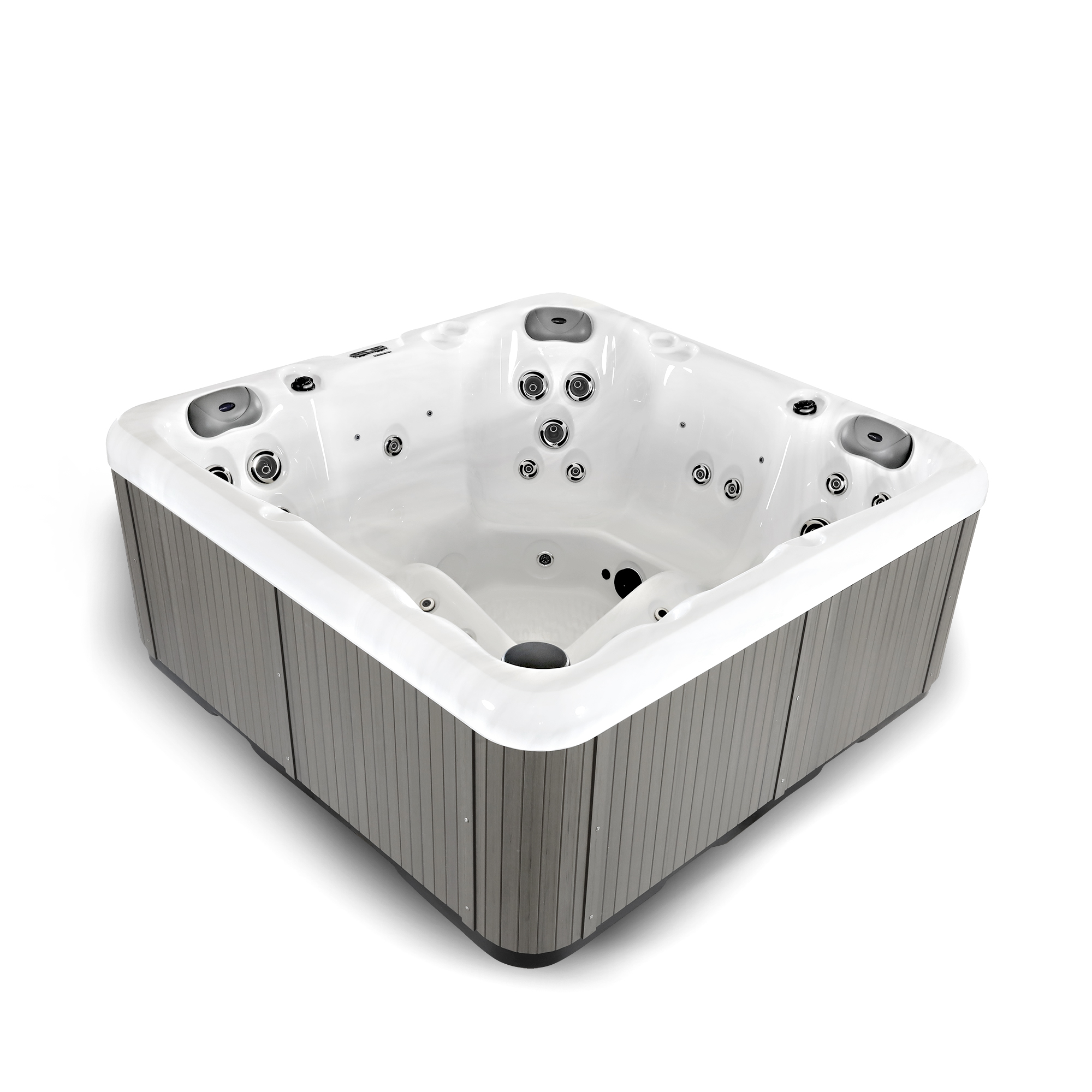 AstralPool Hot Tub & Spa Range
---

AstralPool are leading suppliers of Hot Tubs & Spas and we're proud to offer their new 2021 range. From design to the parts using in manufacturing them, they provide attractive and practical hot tubs for all requirements. All hot tubs are built with a stainless steel support frame which has a lifetime guarantee as well as high density spray foam insulation applied to both the shell and cabinet. They're also built with premium quality Italian Hydromassage Pumps and includes a integrated, thermoformed ABS floor tray reinforced with composites. Colours available include sterling silver and driftwood grey. Learn more about the LED lights, jets and covers available with AstralPool hot tubs from the catalogue below.
---
Take a look through the hot tub range below or you can download the full product catalogue below. If you'd like to speak to one of our engineers about a project, please contact us here.
---
Got a Question? Let us know