Hot Tubs & Spas From Crystal Leisure
There are many hot tubs and spas on the market today. However, the closer you look, the easier it is to narrow your choice. If you want to transform tension into rejuvenation every time you step into your hot tub, look no further than AstralPool Hot Tubs. Their goal has always been to create the best hot tubs – the most comfortable, energy-efficient and high-performance spas on the market – so you can enjoy the full range of wellness benefits that a spa can offer.

They consider comfort an essential element in hot tub design, because it ensures a relaxing experience and enhances the benefits of soaking in hot water. From the rich colours and contemporary cabinet styles to the organic contours of the sculpted seats, every element is intended to soothe and delight. For advanced hydrotherapy AstralPool hot tubs are built with the highest quality components to ensure years of dependable performance. Thinking of investing in a hot tub for your home? Take a look through the information below or get in touch with one of our engineers and start discussing requirements. We're specialists in hot tub sales in Lancashire and the surrounding areas.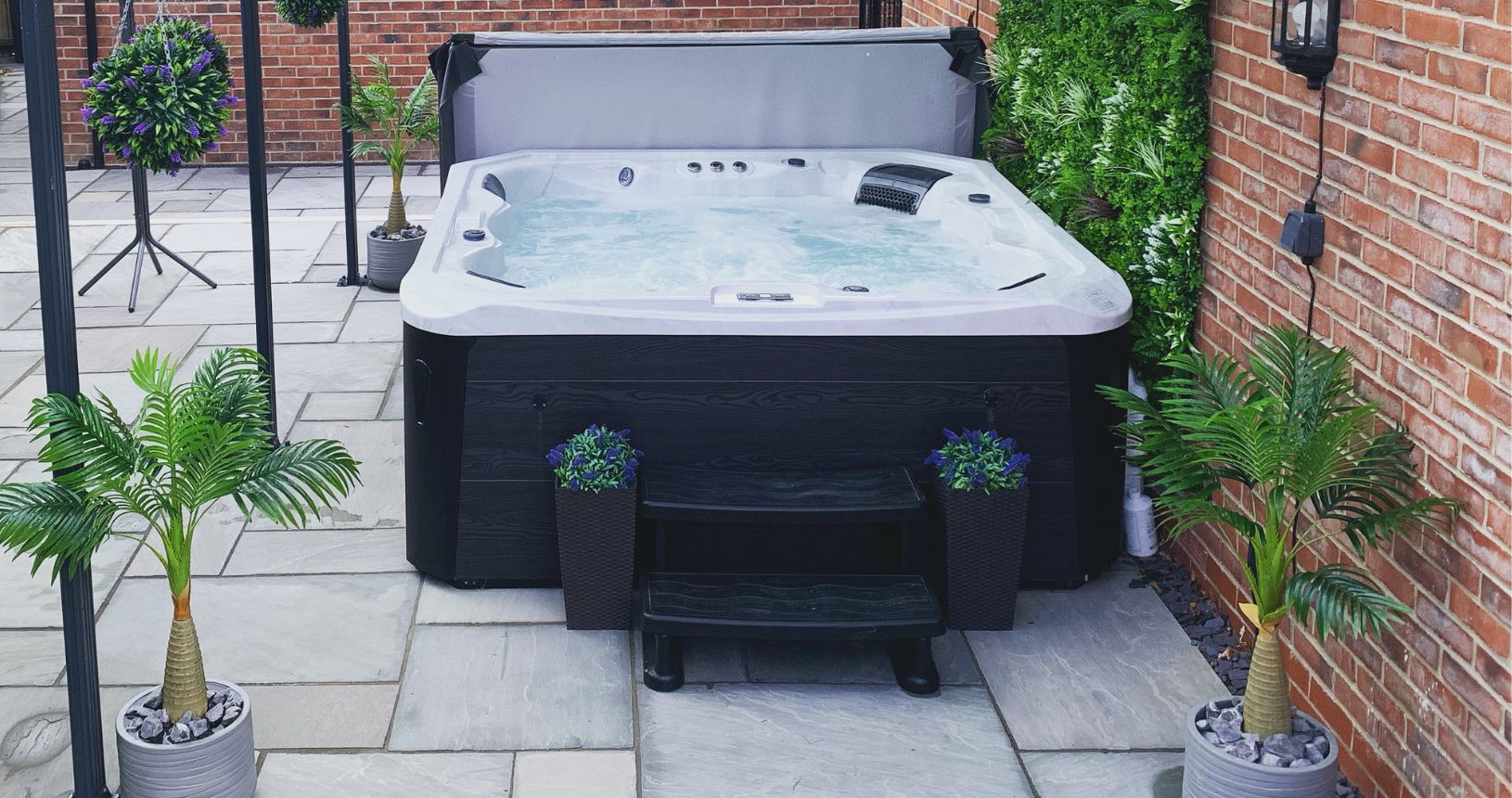 The Astralpool Online Hot Tub & Spa Range
We have the full range of Astralpool online hot tub range from models 1 - 6 available. The Online range is an exclusive range of hot tubs, offering customers a luxury living experience all year round. Each hot tub manufactured as part of this range goes through a rigorous build and testing process, ensuring all products meet the highest of standards. Using the latest technology, control panels and design aesthetics to create world-class hot tubs. The Online range come with LED screens and user friendly directional keypads. All hot tubs come as standard with a built in Bluetooth speaker or transducer. Choose in confidence from the collection of luxurious and quality hot tubs, designed to meet a variety of needs and budgets. Take a look through the specs of each hot tub below of click to brochure below for full details and if you'd like to enquire please fill out the contact form at the bottom of the page.
Astral 1
Metres: 1.92 x 1.92 x 0.9
Jets: 38
13 Amp
6 Person Capacity
1x 2.5HP pumps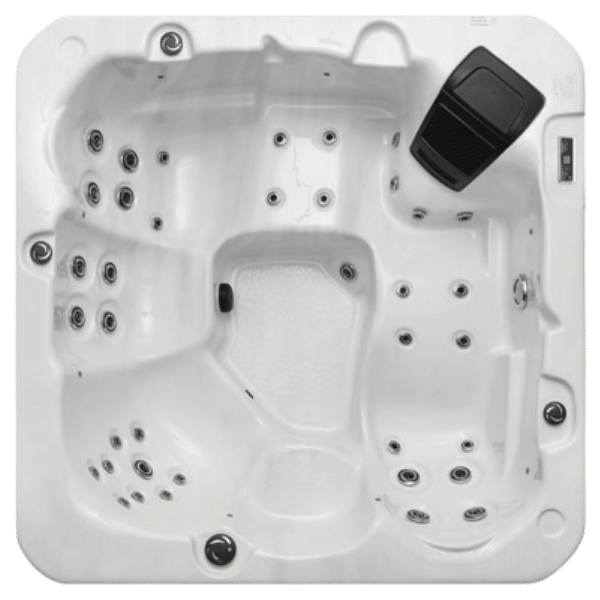 Astral 4
Metres: 2.15 x 2.5 x 0.88
Jets: 54
32 Amp
6 Person Capacity
1x 2.5HP + 1x2HP pumps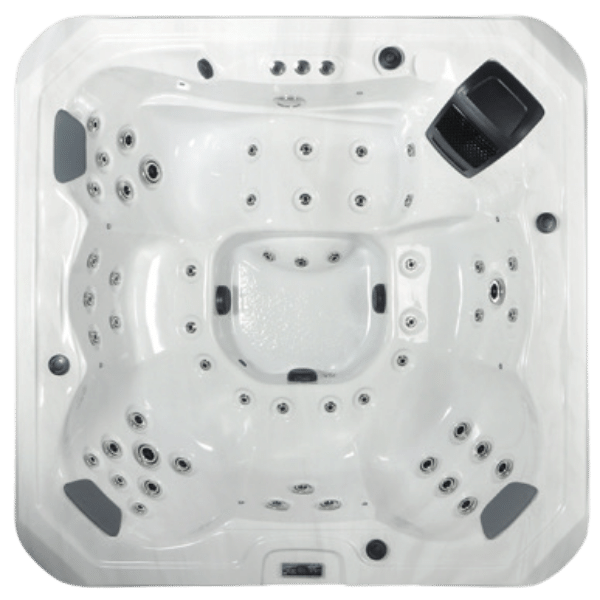 Astral 5
Metres: 2.15 x 2.5 x 0.88
Jets: 49
32 Amp
5 Person Capacity
1x 2.5HP + 1x2HP pumps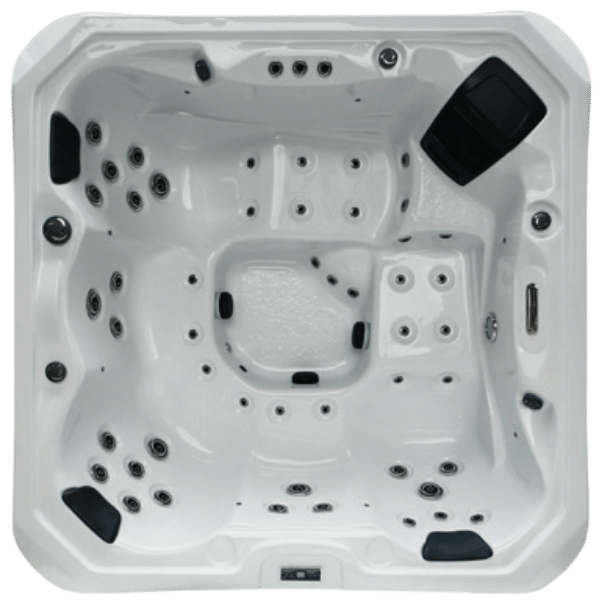 Astral 6
Metres: 2.2 x 2.2 x 0.9
Jets: 129
32 Amp
5 Person Capacity
3x 3HP pumps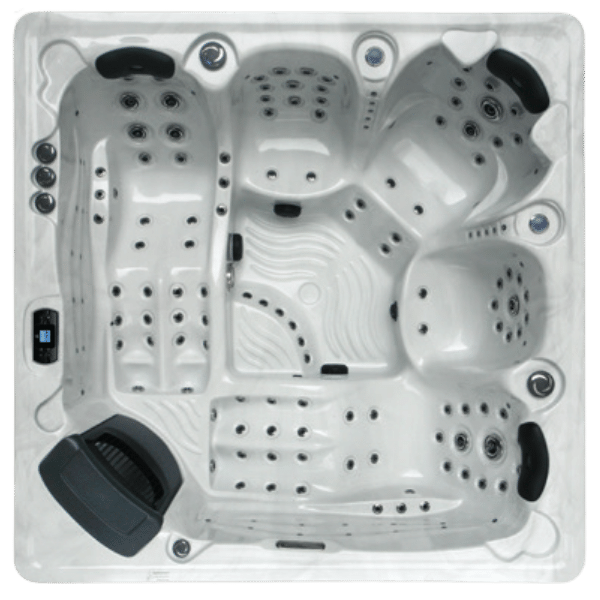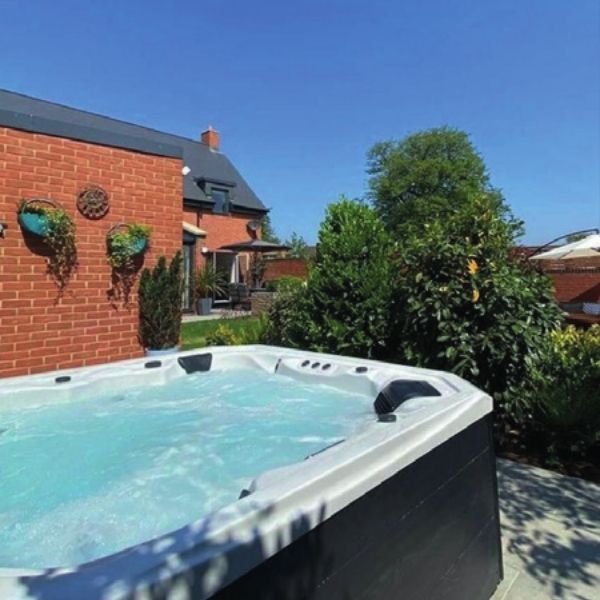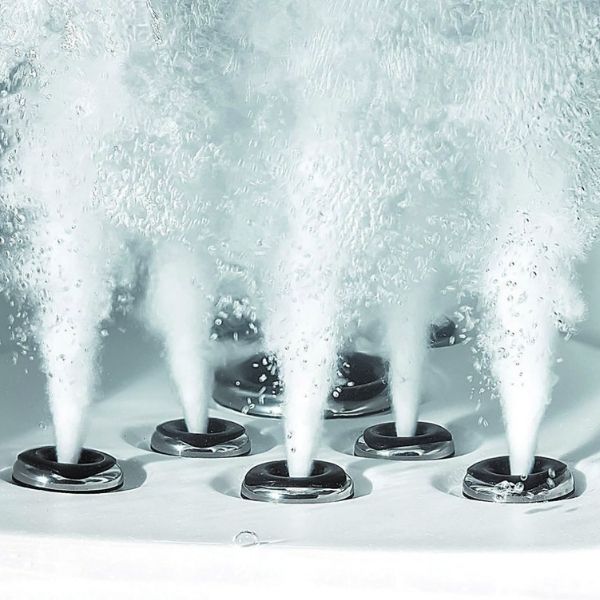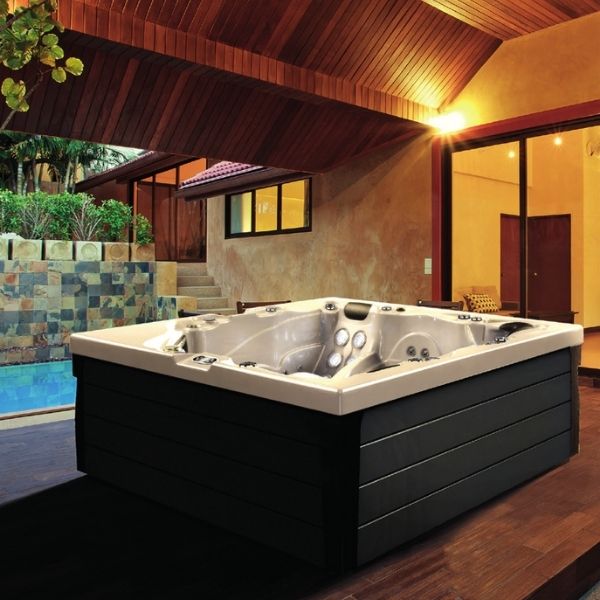 Got a Question? Let us know