Introduction:

Are you dreaming of a luxurious backyard oasis without breaking the bank? Look no further than Plastica wooden pools, expertly installed by Crystal Leisure Swimming Pools. These affordable and high-quality pools come as convenient kits, making them the perfect choice for budget-conscious homeowners. Combining simplicity with elegance, Plastica wooden pools are the most cost-effective option available. In this step-by-step guide, we'll take you through the process of building a wooden pool, ensuring that you can transform your backyard into a tranquil retreat without compromising on quality or your wallet.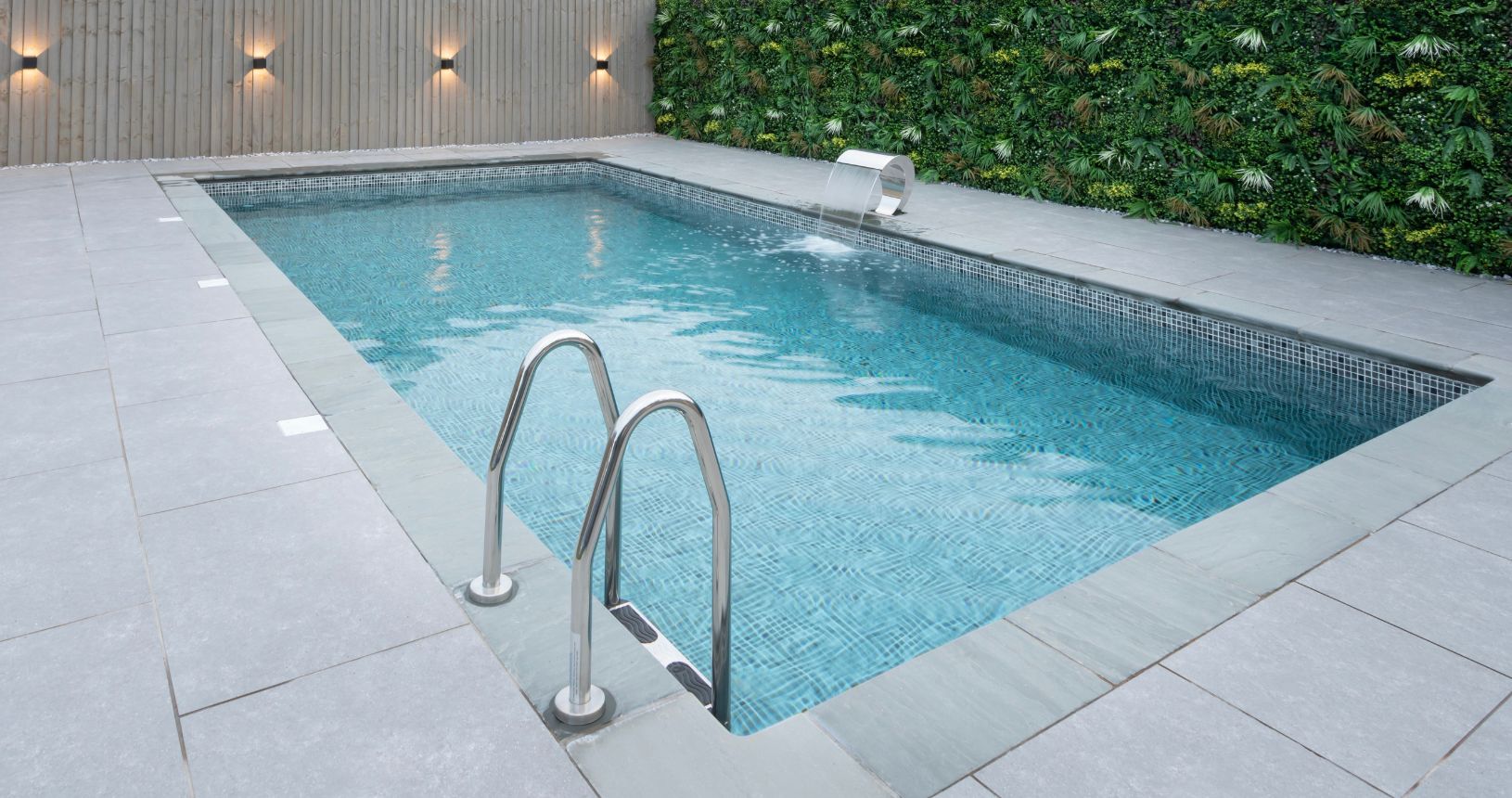 Step 1: Planning and Design
Crystal Leisure Swimming Pools understands the importance of careful planning and design in creating your dream pool. Our team will work closely with you to assess your available space, local regulations, and specific requirements. We'll take precise measurements of the area where the pool will be placed and help you choose the ideal size and shape from Plastica's range of options.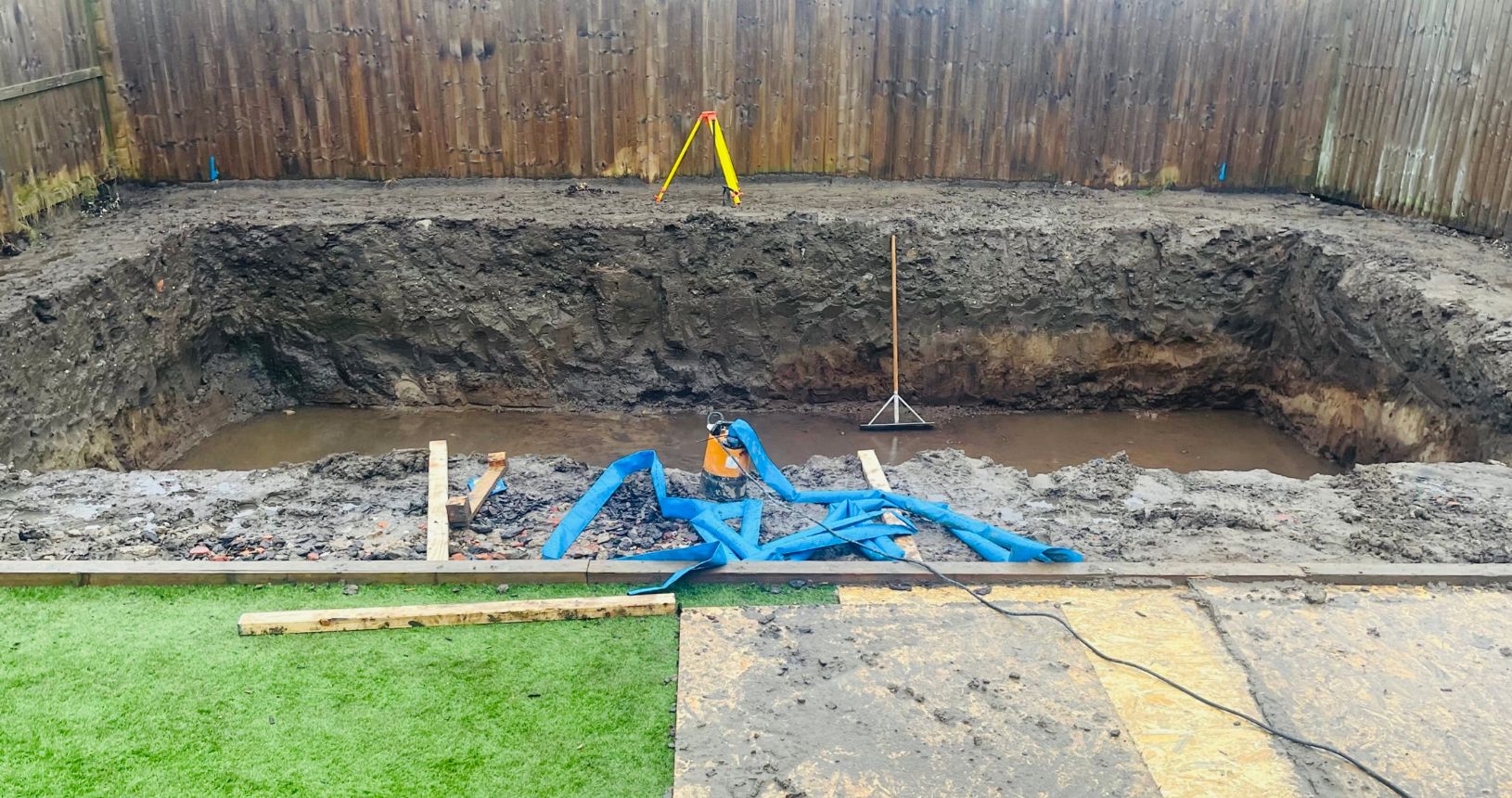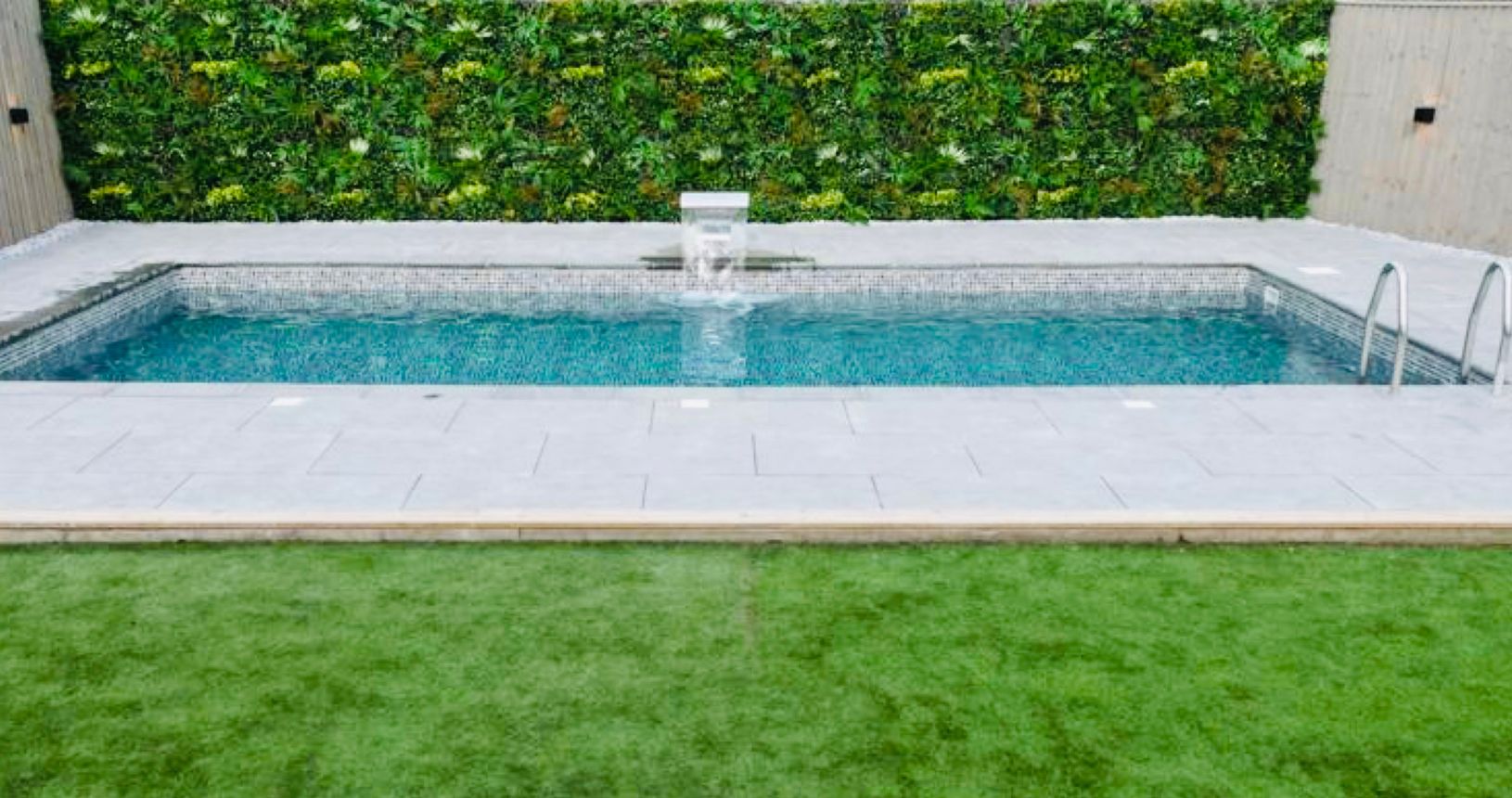 Step 2: Site Preparation
Once the planning phase is complete, our team of experts will prepare the site for your pool installation. We'll clear the area of any obstacles, ensuring a clean canvas for your pool. For above-ground options our engineers will level and compact the ground, making any necessary adjustments to create a stable base that will support your pool for years to come. If you opt for an in-ground pool, rest assured that Crystal Leisure Swimming Pools will handle all aspects, including excavation and the removal of ground/soil, to ensure a seamless installation process.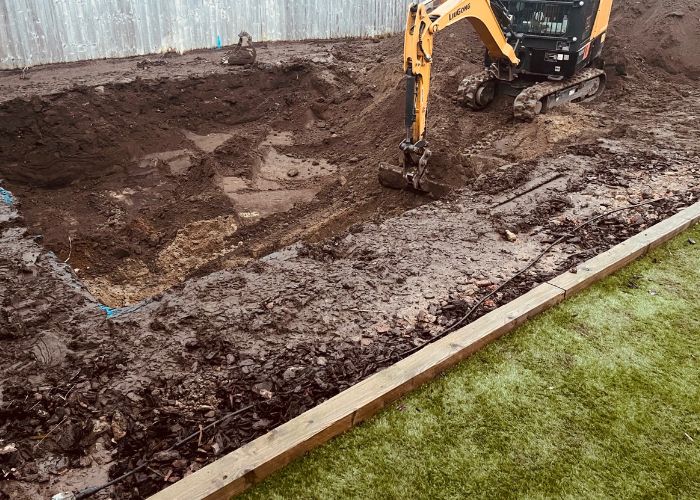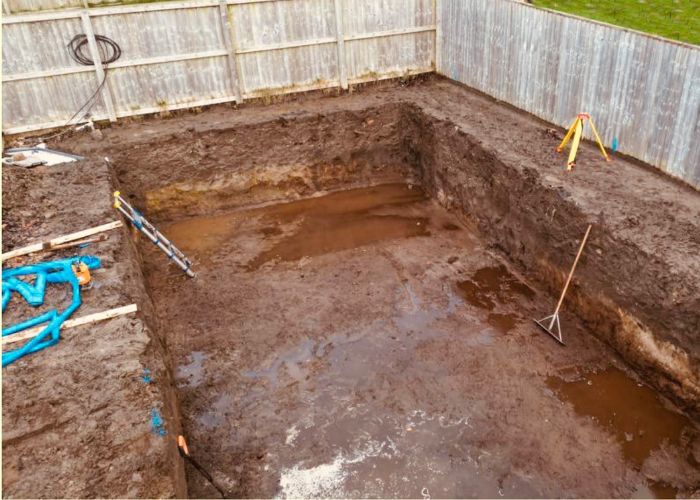 Step 3: Pool Kit Assembly
With our experience and expertise, Crystal Leisure Swimming Pools will seamlessly assemble your wooden pool kit. Our team will follow the manufacturer's instructions meticulously, ensuring that every component fits together perfectly. We understand the importance of precise construction, using high quality treated timber to build the pool walls, guaranteeing long-lasting durability and strength.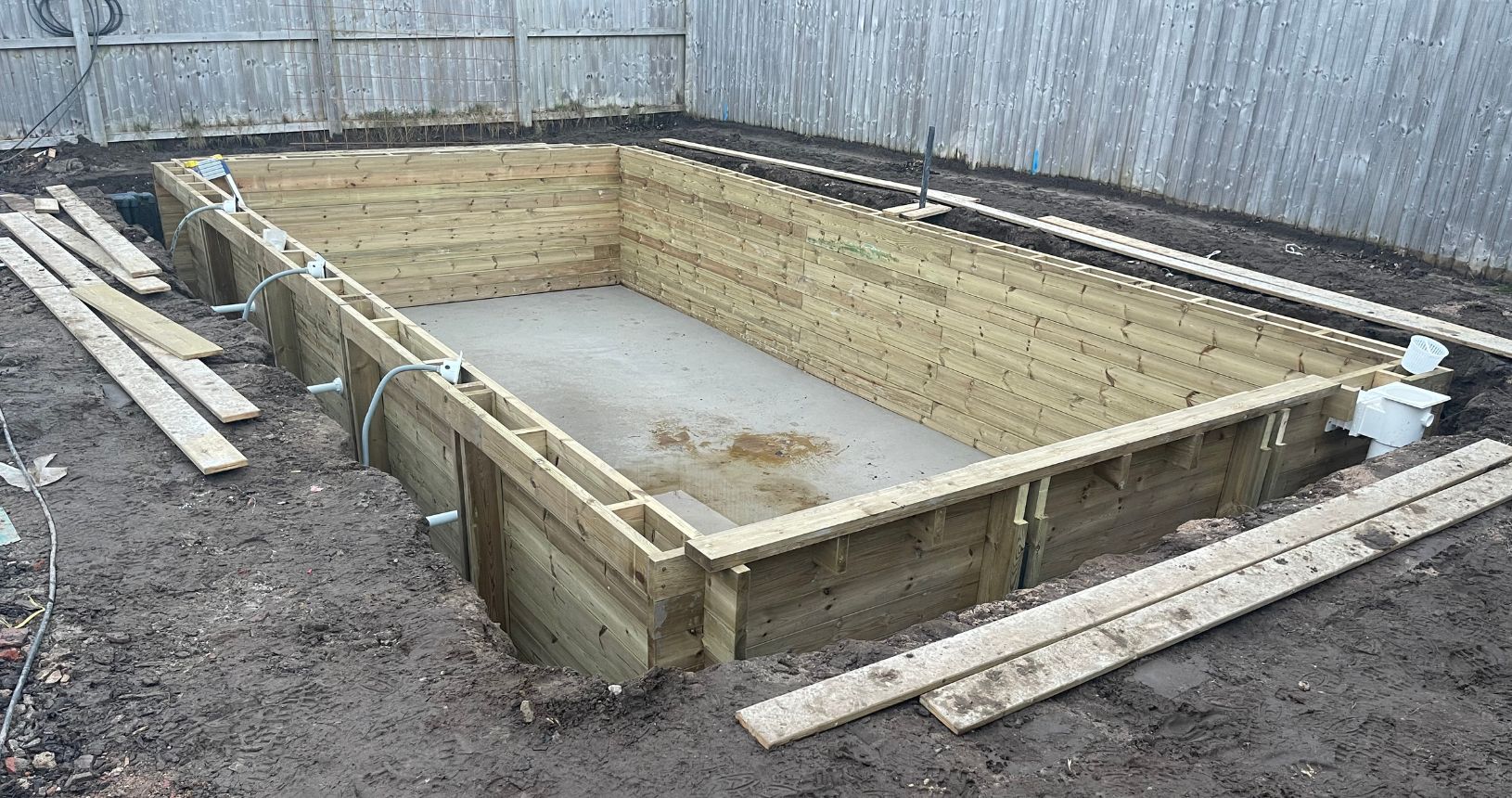 Step 4: Plumbing and Filtration
Crystal Leisure Swimming Pools is well-versed in the intricacies of plumbing and filtration systems. Our experts will install the necessary plumbing and fittings, carefully connecting pipes to ensure proper water circulation. We'll integrate skimmers and return jets seamlessly, ensuring your pool maintains excellent water clarity and cleanliness. Trust our team to handle all the technical aspects with skill and precision.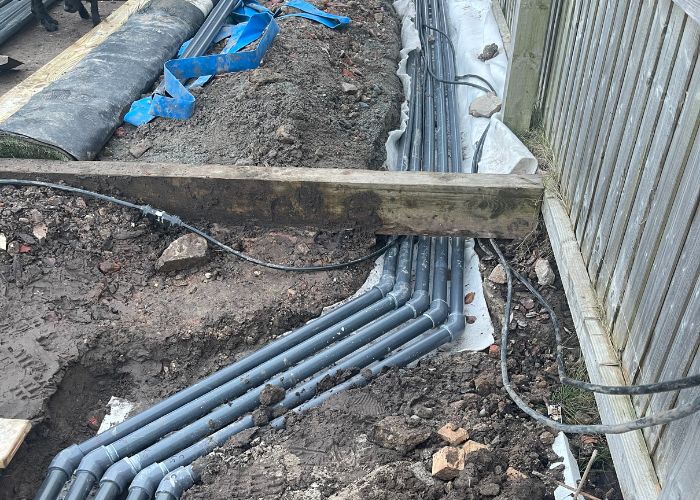 Step 5: Liner Installation
The liner is a critical component that provides a watertight seal and enhances the visual appeal of your pool. Our skilled engineers will expertly position the liner within the pool walls, diligently working to achieve a smooth and wrinkle-free surface. Crystal Leisure Swimming Pools offers a variety of liner designs to suit different preferences, ensuring your pool's aesthetics are as breath taking as its construction.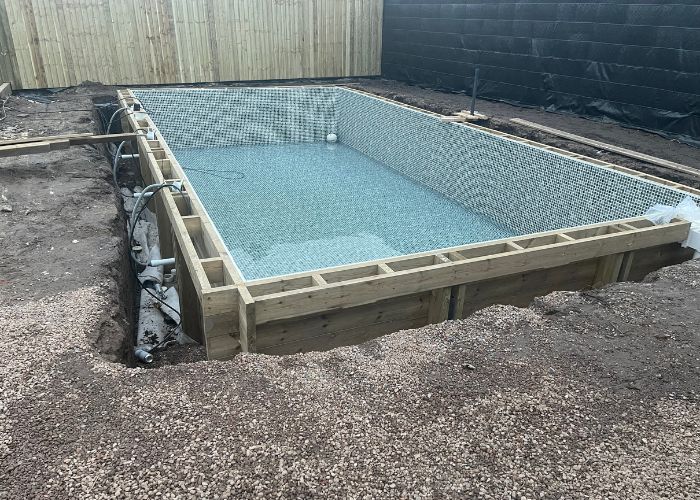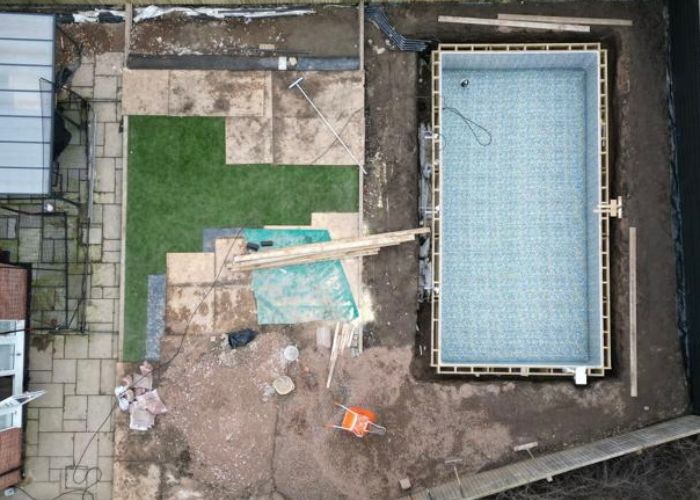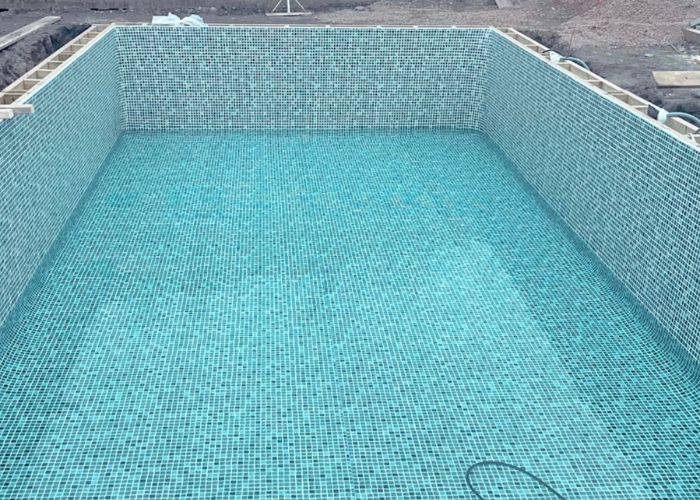 Step 6 : Water Filling and Start-Up
Upon completion of construction, Crystal Leisure Swimming Pools will oversee the water filling and start-up process. We'll connect your pool to a water source and meticulously fill it to the recommended level. Our experts will conduct thorough checks to ensure all plumbing connections are watertight and functioning optimally. We'll then guide you through the process of balancing the water chemistry and starting the filtration system, ensuring your pool is ready for enjoyment.
 Step 7 : Decking and Finishing Touches
To complete your Plastica wooden pool installation, our team can add the landscaping and other finishing touches. We understand the importance of a functional and visually pleasing pool area, providing a space for relaxation and entertainment. With our expertise, we'll guide you in selecting the perfect landscaping materials, whether it's composite decking to porcelain tiles, that complements your pool and enhances your backyard oasis.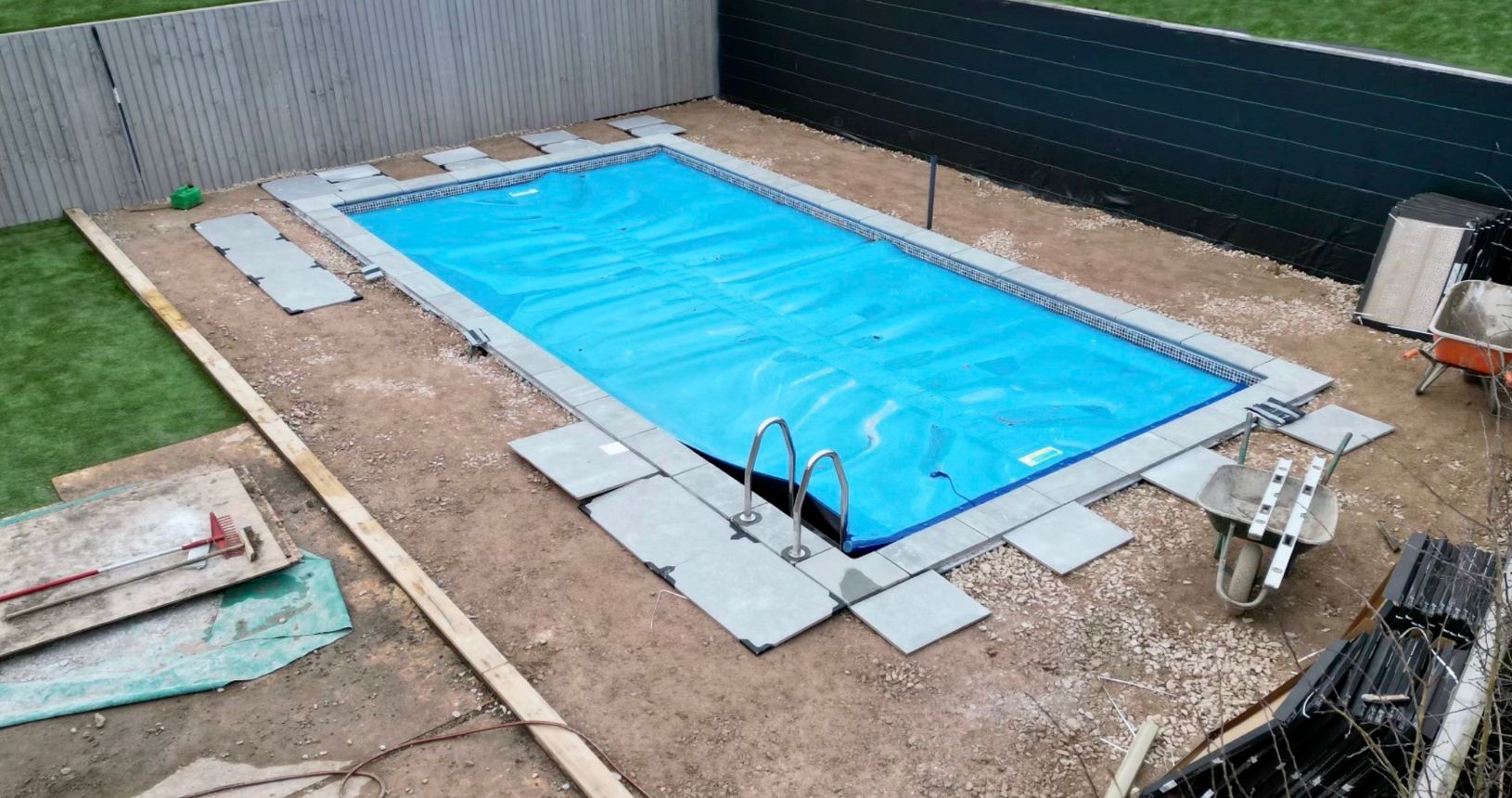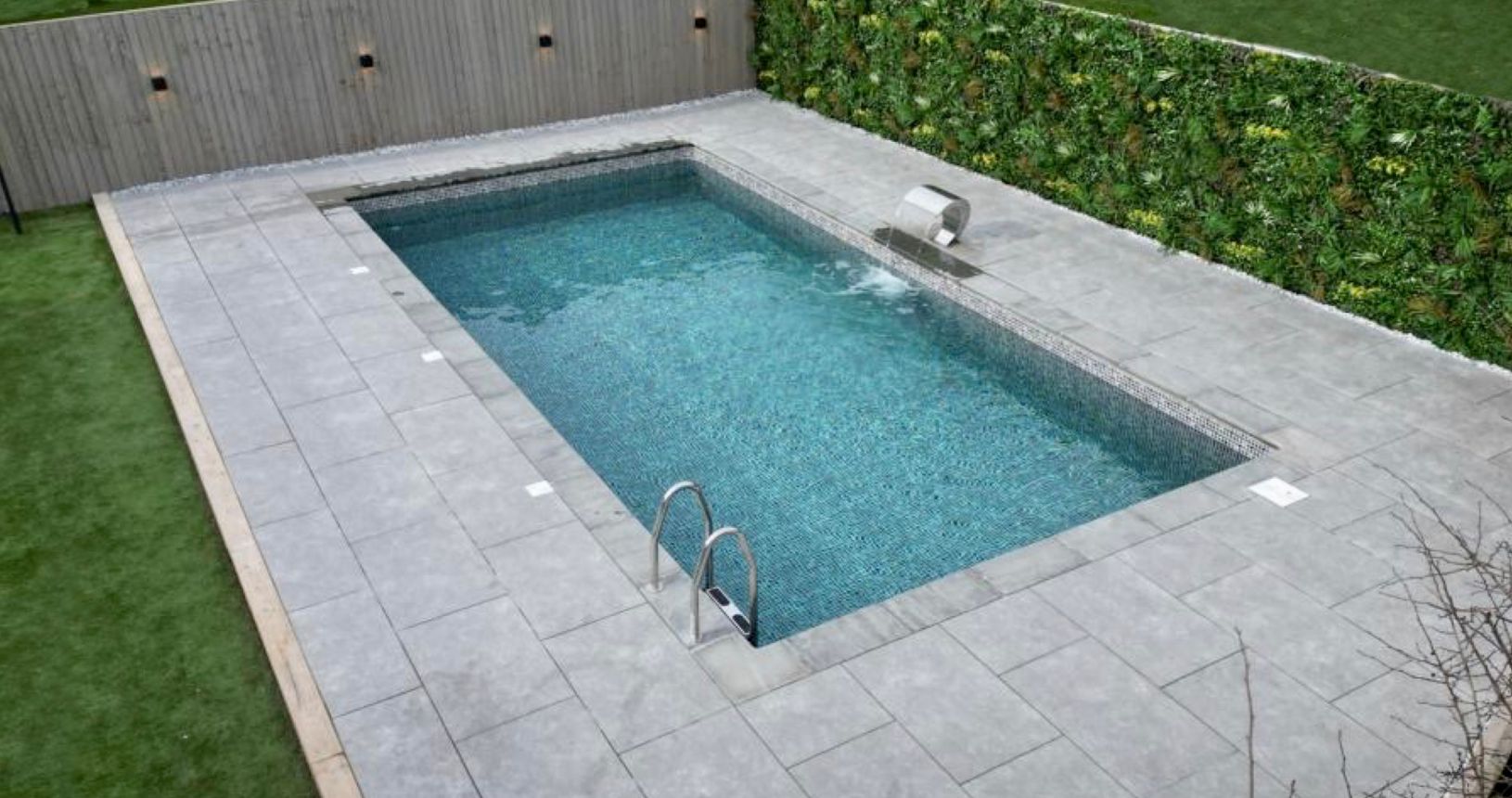 Conclusion:
With the combined expertise of Plastica wooden pools and Crystal Leisure Swimming Pools' team of professional engineers, your dream of a luxurious backyard retreat can become a reality. We hope you enjoyed this step-by-step guide and hope that one day you will entrust us to build your dream pool.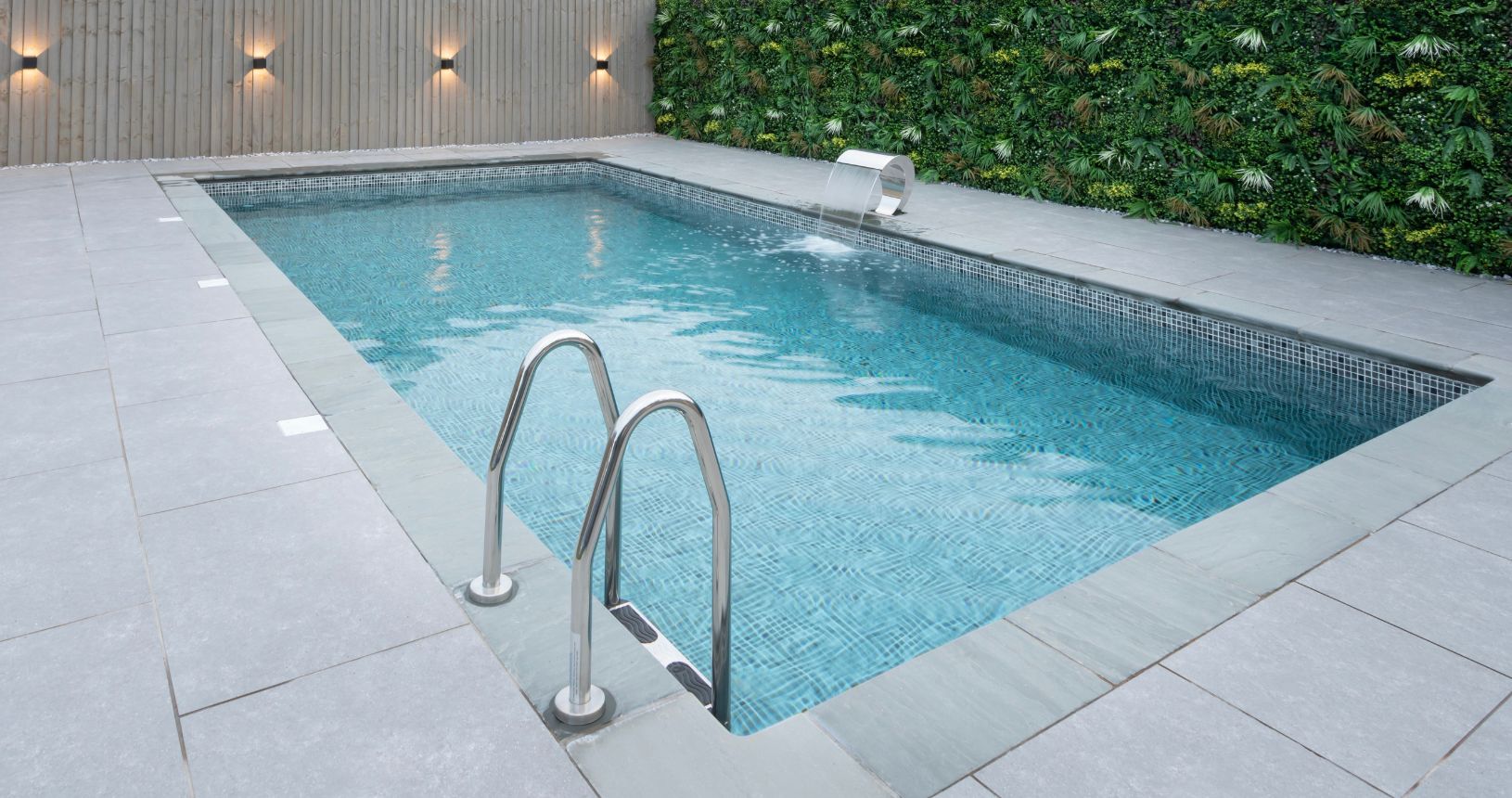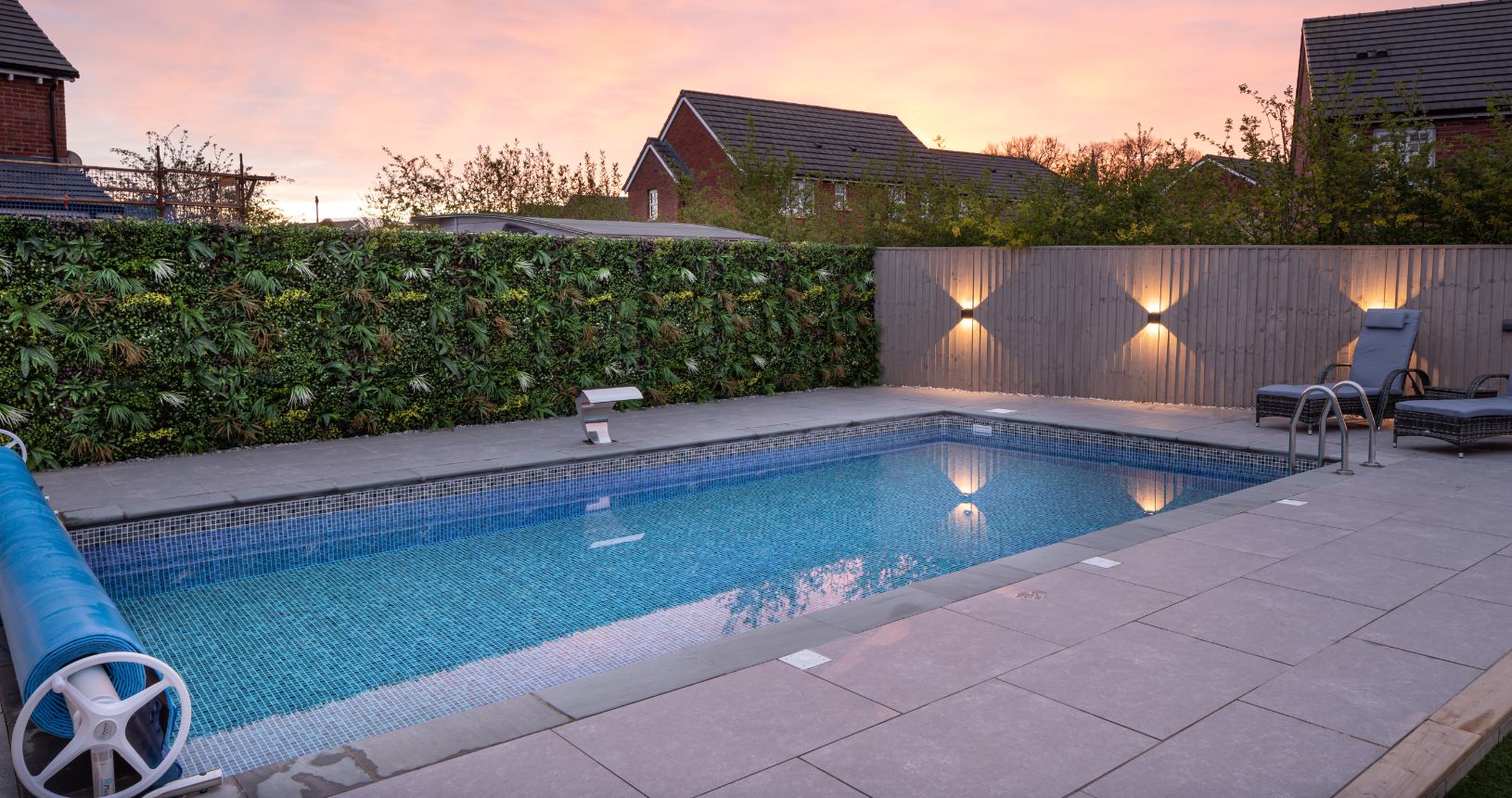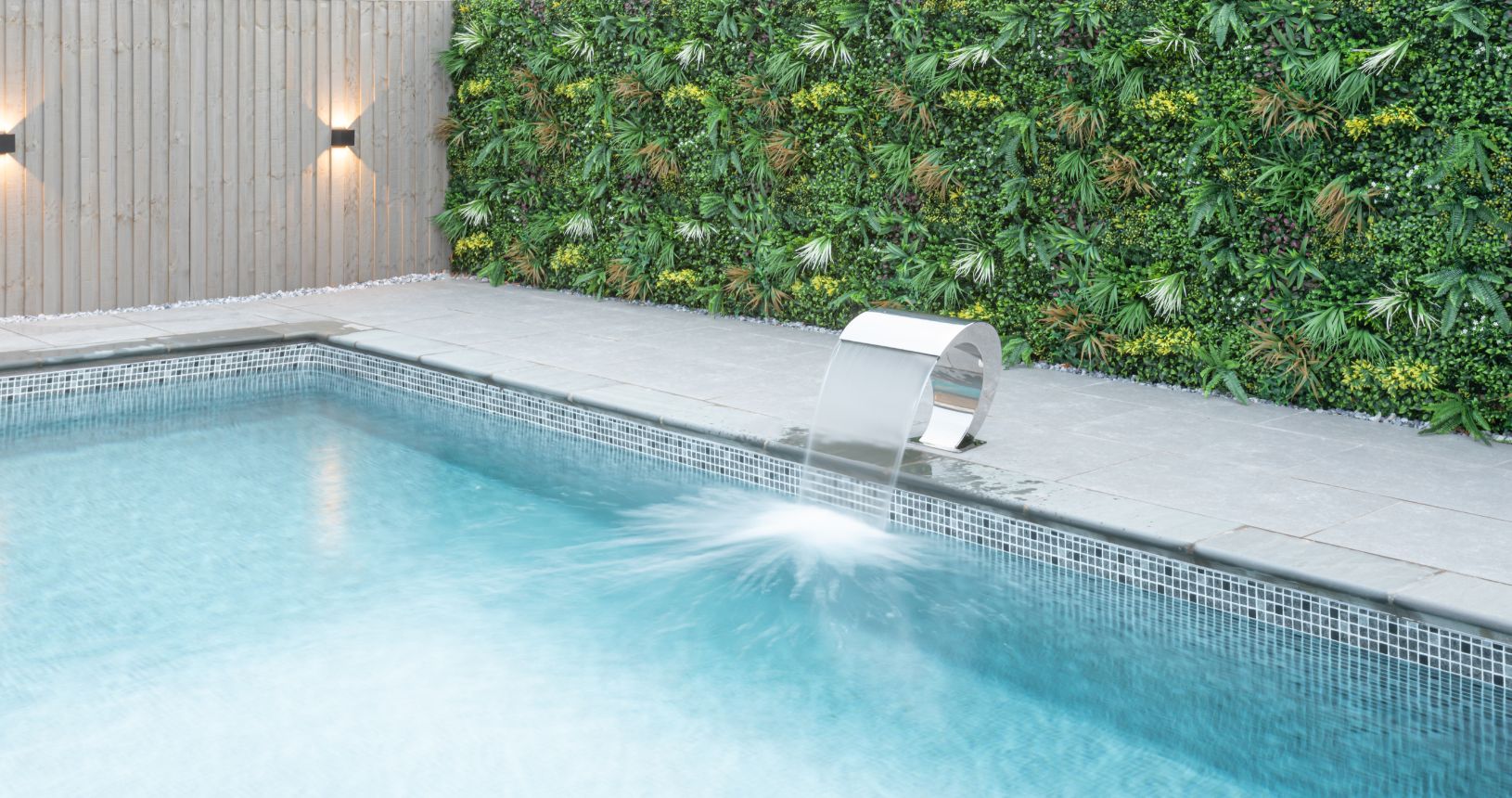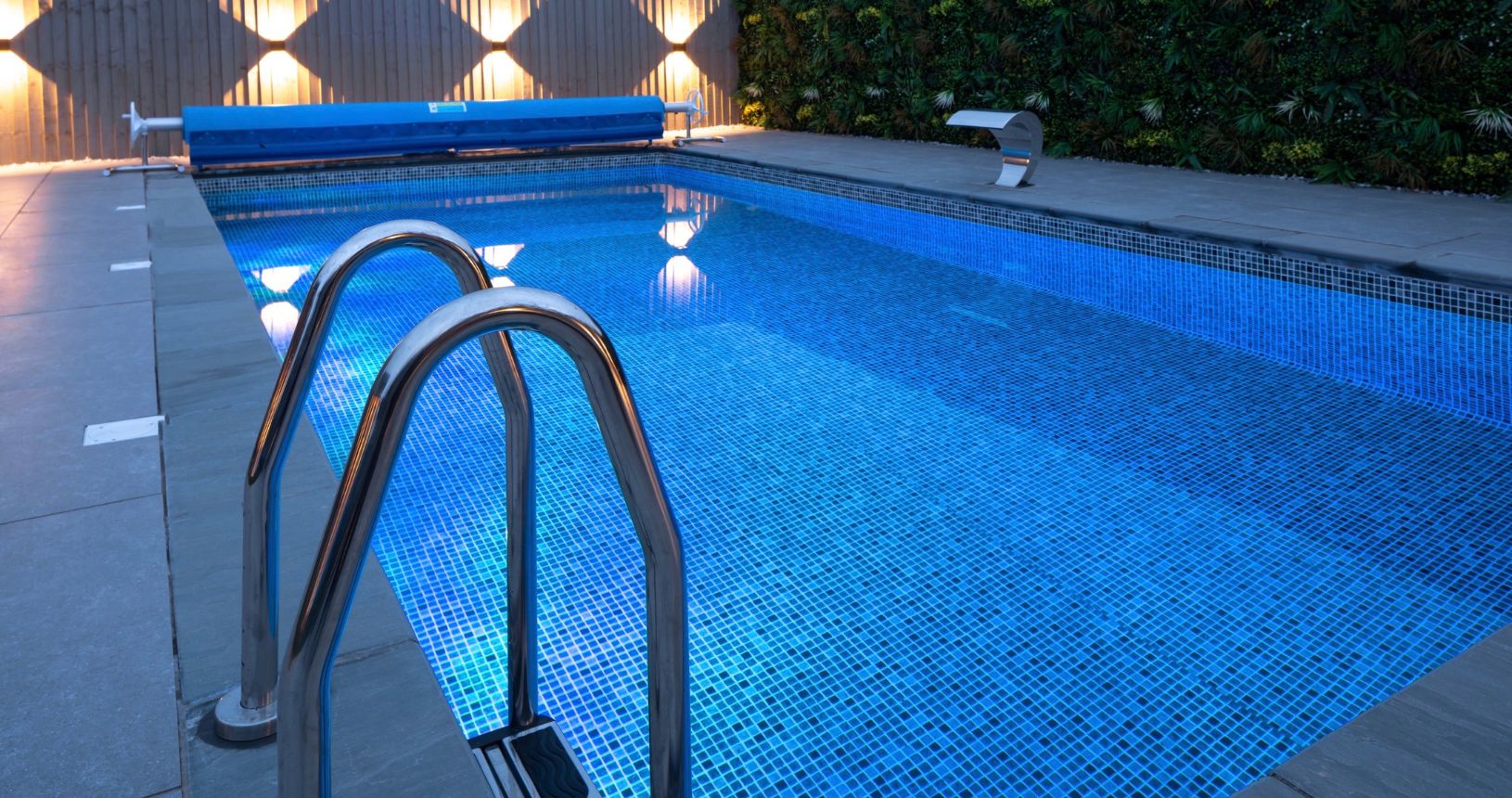 Would you like to speak to us about  luxury wooden pool or another pool project? We'd love to hear from you! Get in touch with us today here, our dedicated team are ready to assist you.